Would you like to feel better?
We've been serving Forestville and the surrounding communities since 1999. Look around the website and if you have any questions, click on CONTACT US or call the office. We respect your privacy. If you would like to read our testimonials, or write your own, please scroll to the bottom of this page. We hope to hear from you soon!



Online Appointment Scheduler


To enter our online schedule to book your own appointment, please enter your name and email below.

---
Who is Dr. Mierzwa?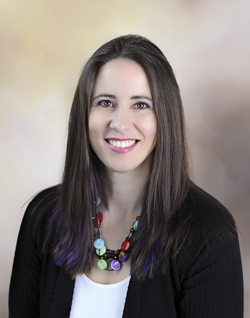 Name: Dr. J. L. Mierzwa
College: New York Chiropractic College
In Practice: 15+ years
Email:
DrMierzwa@ForestvilleChiropractic.com
I was adjusted for the first time when I was 5 years old so it's difficult for me to relate to people who don't understand what chiropractic is or how it can benefit them. My goal in practice is to relieve the patient's pain as soon as possible and educate them so they can prevent injury in the future. I believe we are each responsible to obtain & maintain our own health & it's my job to help patients figure out the most effective way to do that. Health is made up of many factors: proper nutrition, water intake, daily exercise, stress management, proper sleep and having a fulfilling purpose. Whenever any of these factors are out of balance our health suffers.
---
---
Testimonials
"Dr Mierzwa recently helped me out immensely. I had a shooting pain down my arm resulting from a problem in my neck. After 2 visits I experienced incredible relief. Thank you Dr. Mierzwa!"
Deacon Matt Hens

"I am a 61-year-old retired school teacher who still works in the school with students. Between stress from daily life & osteoarthritis setting in my back & neck I needed relief from pain. I see Dr. Mierzwa on a regular basis to have a better quality of life with less pain. After seeing different chiropractors she is the only one that has given me the relief my body needs to enjoy my life."
Martha Waterman

"After suffering with back pain for several months & a doctor report stating arthritis & bone spurs I started coming to Dr. Mierzwa at the referral of a friend. I am not kidding when I say after the first appt. I was feeling better. Not that I am pain free but I do have good days! Along with bad days but to have somewhat of a quality day Dr. Mierzwa has given me some better days! I have exercises she has me do, but after having such pain for so long and feeling relief, at this point to feel better, I will do anything! I HIGHLY recommend Dr. Mierzwa. The office is very casual and Miranda is very sweet & friendly. I am glad to have found them! Thank You."
Kristine Wojtkowiak

"A HUGE thank you to Dr. Mierzwa for not only diagnosing but treating my constant headaches! Not even my primary doctor could help me. I never thought to mention my headaches to my chiropractor but on a fluke I did. She asked me some questions & was able to uncover the fact that I clench my teeth (constantly). I had no idea. Now that we know the cause she has been treating me & I've already had a full headache-free week! I can't thank you enough for loving what you do & making it obvious in the way you treat your patients. Amazing!"
Heather Sisti

"I've been going to Dr. Mierzwa & she's helped me with my back & neck enabling me to breathe better and pass my lifeguarding. I've been a lifeguard since 1964. I'm one of the oldest in Chautauqua county. I also have MS- my legs get weak & tired. She's been keeping me going. I'm still qualifying & passing all of my tests & in services. I work at BOCES taking handicapped kids out of their wheelchairs & taking them swimming. I'm proud to be able to keep on performing my job thanks to her care."
Mary Ann Bittner

"I've had a very positive experience with Dr. Mierzwa. She's always treated me well and I'm very happy with her work."
Tim Howard, Forestville

To see more Testimonials, please click the link below: